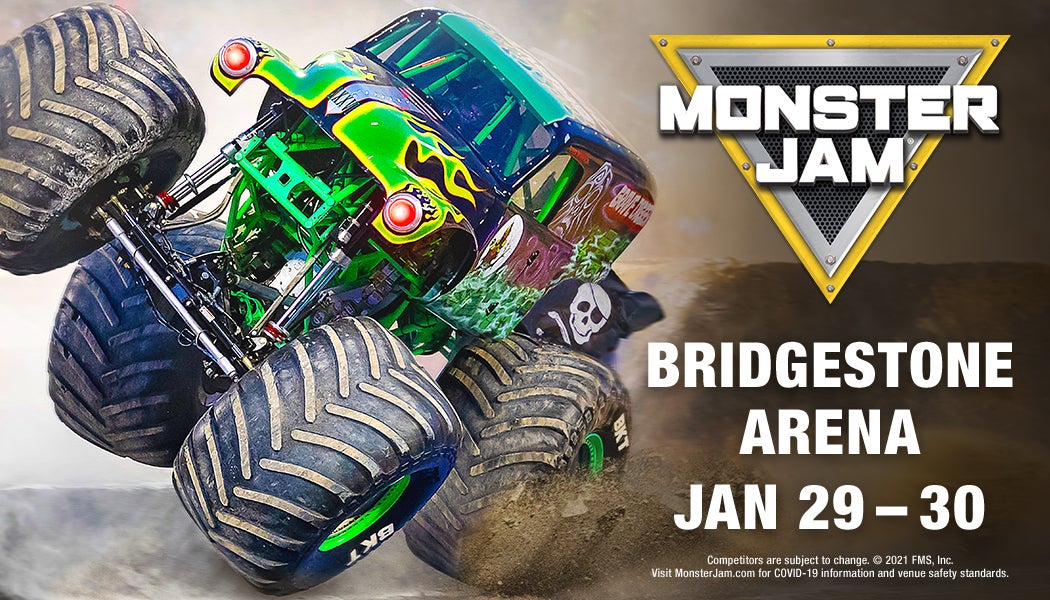 Showings
Event Info
Monster Jam® is an action-packed motorsport with world-class athletes locked in intense competitions of speed and skill. Witness heated rivalries, high-flying stunts and fierce head-to-head battles for the Event Championship. Engineered to perfection, these 12,000-pound monster trucks, including the legendary Grave Digger®, Max-D!, Megalodon® and more push all limits in Freestyle, Skills and Racing competitions. The Series Champion receives an automatic bid to the prestigious Monster Jam World Finals® to compete for the title of World Champion. This is full-throttle family fun. The Official Monster Truck Series, only at Monster Jam.
PIT PARTY
Buy Passes: SATURDAY, JAN 29, 2022 | 10:30 AM - 12:00 PM
Buy Passes: SUNDAY, JAN 30, 2022 | 10:30 AM - 12:00 PM
At the Monster Jam® Pit Party, you can see the massive trucks up close, watch live pre-race interviews and participate in Q&As with the drivers, get pre-signed autograph cards, take pictures and enjoy other family-friendly fun. It's an unforgettable part of the Monster Jam experience where special connections are made and lifelong fans are born.
This is a 100% capacity pit party. Face covering rules apply. Activities are limited based on the event, venue, and local authorities' guidelines, which are subject to change at any time.
HOW TO PURCHASE:
Buy a Pit Party Pass TOGETHER with your regular ticket order.
Buy a Pit Party Pass even AFTER you have already purchased your event tickets.
Guests agree to follow the Arena's health and safety policies, which are informed by Centers for Disease Control and Prevention ("CDC") guidance, National Hockey League guidelines, local, state and federal orders, regulations and ordinances pertaining to health and safety at all times while at the Arena. Health and safety policies may be posted throughout the Arena as well as on tickets and are subject to change as circumstances, regulations or guidance change.