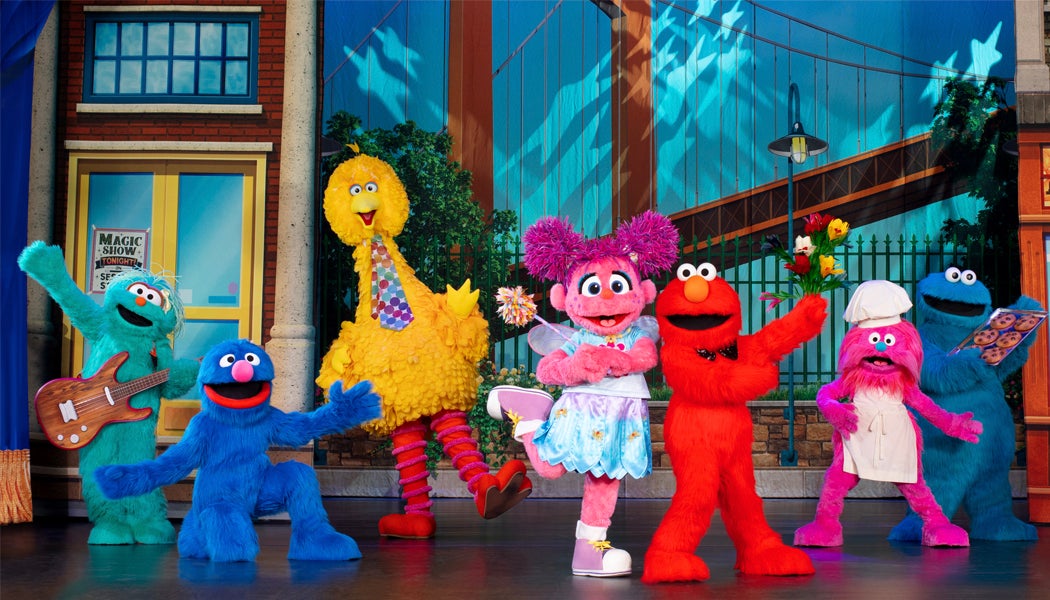 Sesame Street Live!
Make Your Magic
Sesame Street Live!
Make Your Magic
Feb
23
, 2020
Sesame Street Live!
Make Your Magic
Date

Feb

23

, 2020

Doors Open

First show - 1:00PM / Second show - 4:30PM

Ticket Prices

$21.90 - $64.00

Availability

On Sale Now

Parking

Premium Options
Showings
Event Info
Feld Entertainment Inc., the worldwide leader in live touring family entertainment, announces today its latest interactive stage production, Sesame Street Live! Make Your Magic. Building on a successful tour with the company's inaugural Sesame Street Live! show last season, Make Your Magic invites audiences to embark on an amazing journey with Elmo to discover the "power of yet" —the lesson that with perseverance and practice, nothing can stand between you and your dream. Directed and choreographed by Paul Becker, the production includes favorite Sesame Street pals Elmo and Abby Cadabby plus the stage debut of Gonger, the lovable sous chef of Cookie Monster's Foodie Truck, a new segment on the television series Sesame Street. Tickets on sale now.
Elmo is inspired to learn a magic trick when he meets magician extraordinaire Justin, who has come to Sesame Street to perform a magic show. But there's one problem…Elmo doesn't know how to do magic! Through Justin's encouragement to practice, work hard and never give up, Elmo embarks on an extraordinary journey. He learns that it's okay to make mistakes and that magic can be found anywhere when you believe in yourself and the power of what's yet to be. Cookie Monster and Gonger uncover the science and fun of baking while Abby Cadabby experiences the transformative abilities of caterpillars. Big Bird learns about the magnifying magic of shadow puppetry while Rosita orchestrates a rhythmic beat using everyday objects around her. And artist Grover mixes up the pigment power of the three primary colors. With high-energy dance numbers and a soundtrack that's sure to get everyone out of their seats, Sesame Street Live! Make Your Magic is an inspirational introduction to live theater and the art of illusion that the entire family will enjoy.
"Make Your Magic combines awe-inspiring stage magic from renowned illusion designer Jim Steinmeyer with the magic of learning to illuminate the educational and heartfelt content families know and trust from Sesame Street," says Executive Vice President and Producer Nicole Feld. "By incorporating play patterns from home into a live theatrical experience, audiences will not only be mesmerized by the magic on stage, but feel connected to Elmo's journey of learning a new skill."
"Children learn best through real-life interactions with adults and experiences in their environment," says Dr. Rosemarie Truglio, Senior Vice President of Curriculum & Content, Sesame Workshop. "Sesame Street Live! Make Your Magic provides a unique opportunity for a fun, interactive educational experience that engages young children as well as grown-ups by showing them that learning truly is magical."
For a complete list of tour dates, visit the Sesame Street Live! website (SesameStreetLive.com) and stay current on the latest developments through social media:
Additional Ticket Information
All children ages two (2) and over require a ticket.
Group rates available for parties of 10 or more. Call (615) 770-7800 for details
Looking for the hottest spot in Downtown Nashville to host a private event? You'll find it at the Patron Platinum Club. Check out the luxurious setting with fresh finishes and fine dining, including:
Sleek modern furniture and Chef's tables, which complement the updated menu by Chef Dario Olivera.
An HD projector and 120-inch screen.
A prime choice for music industry events, social parties, rehearsal dinners, wedding receptions and numerous corporate functions
Located on 5th Avenue near Broadway, with a private entrance in the Bridgestone Arena.
Purchase dinner for this event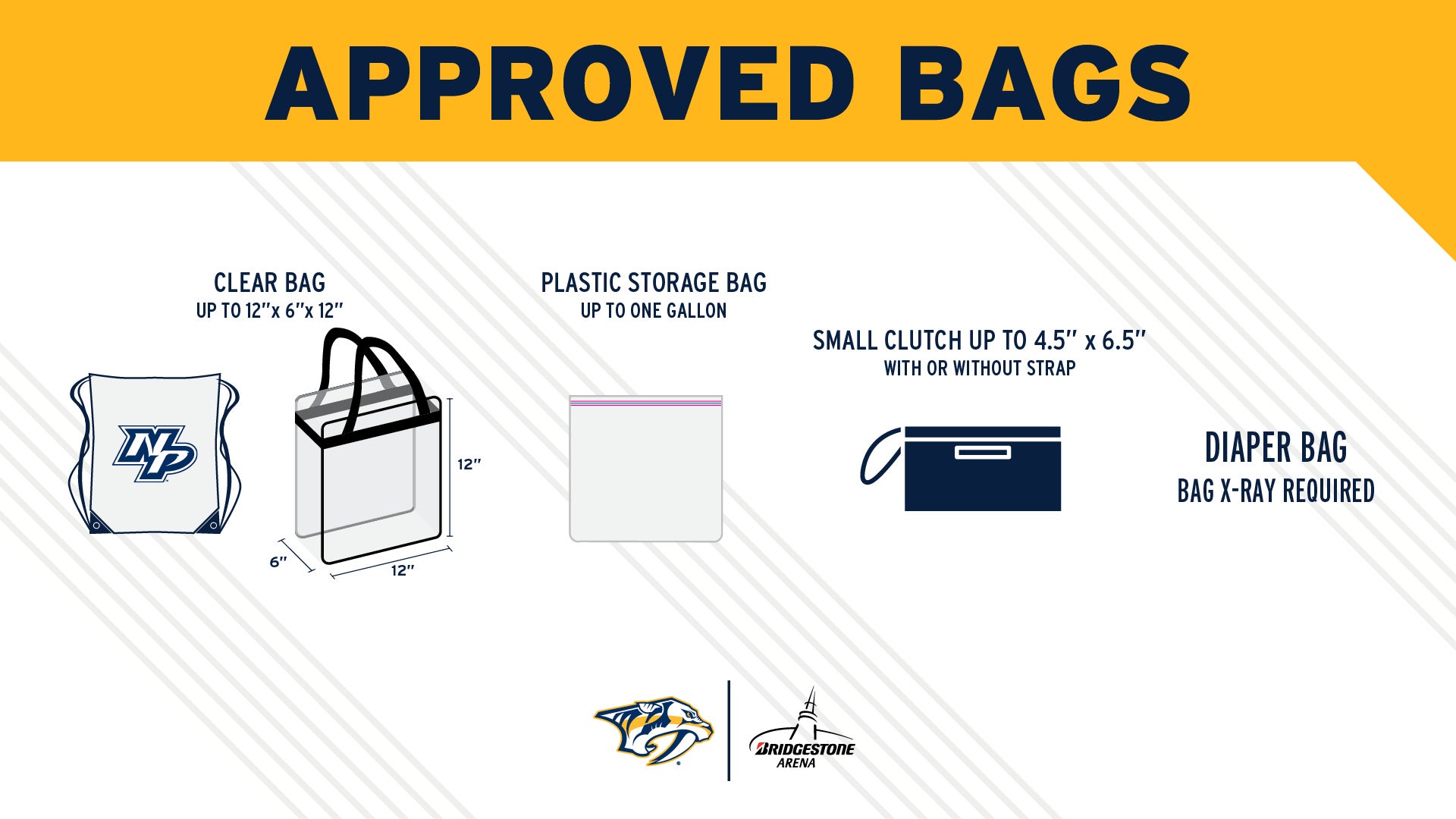 The fastest way to enter Bridgestone Arena is to not bring a bag at all. Clear or no bags grant guests access to our Express Lanes. Bags that are made of solid material that fit within the 12-inch-by-12-inch-by-6-inch size requirement will be placed through an X-ray scanner upon entry. Bags larger than the 12-inch-by-12-inch-by-6-inch dimensions, including duffel bags, cooler bags, backpacks and rolling luggage, will continue to be prohibited inside of Bridgestone Arena. All clear bags must be completely clear and may not have any color tinting, printed designs or panels of fabric. Diaper bags that fit within the guidelines of the approved bags will be permitted but must go through bag X-ray machine.