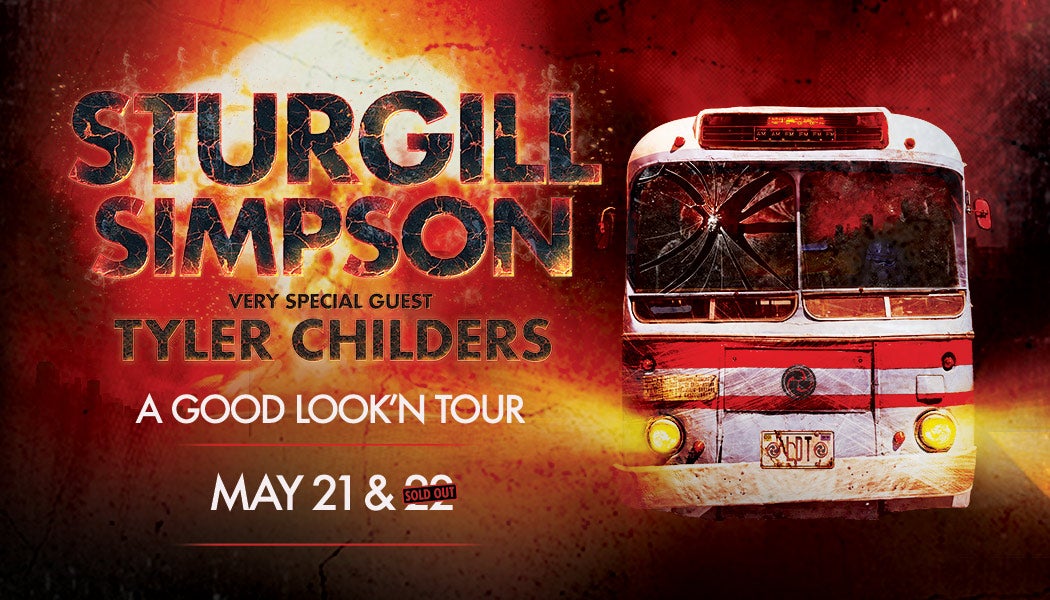 Sturgill Simpson
A Good Look'n Tour
Sturgill Simpson
A Good Look'n Tour
May
21
-
22
, 2020
Sturgill Simpson
A Good Look'n Tour
Date

May

21

-

22

, 2020

Doors Open

6:00PM

Ticket Prices

$30.50, $50.50, $80.50, $100.50, $165.00, $185.00 $195.00, $215.00

Availability

On Sale Now

Parking

Premium Options
Showings
Event Info
Following the release of his new album, Sound & Fury, GRAMMY award-winning singer-songwriter Sturgill Simpson has announced North American dates for his 2020 Sturgill Simpson: A Good Look'n Tour. Those fans paying attention this weekend at Nashville's Turnip Truck got a sneak peek of the tour announcement. The 35+ date tour, presented by AEG Presents, will kick off February 21, 2020 in Birmingham, AL and travel to cities such as New York, Chicago, San Francisco, and Boston before concluding May 24, 2020 in Louisville, KY. Acclaimed country breakout star and very special guest, Tyler Childers, will join Simpson on the tour for a once-in-a-lifetime live show experience. Simpson produced both albums from Childers, including his August-released Country Squire, which debuted at No. 1 on Billboard's Top Country Albums chart. He will be bringing the tour to Bridgestone Arena on Thursday, May 21, 2020 and Friday, May 22, 2020. Tickets on sale Friday, 11/8 at 10AM.
In an effort to fight against scalpers and ensure tickets get into the hands of fans, the tour has partnered with Ticketmaster's Verified Fan platform. Fans can gain first access to tickets by registering for the Verified Fan presale now through Sunday, November 3 at 10pm local at https://verifiedfan.ticketmaster.com/sturgillsimpson. Registered fans who receive a code will have access to purchase tickets before the general public beginning Tuesday, November 5 at 10am local time.
American Express® Card Members can purchase tickets for select markets before the general public beginning Wednesday, November 6 at 12pm local through Thursday, November 7 at 10pm local. Tickets go on sale to the general public starting Friday, November 8 at 10am local. Sturgill Simpson has also partnered with CID Entertainment to offer travel packages. All net proceeds from these travel packages will benefit the Special Forces Foundation. More information on these exclusive offers can be found HERE. A complete list of tour dates can be found below.
On the heels of releasing his latest album Sound & Fury, and accompanying anime film of the same name released simultaneously via Netflix, Simpson hit the road for a brief six date club tour, donating 100% of the proceeds from these shows to the Special Forces Foundation – a nonprofit organization that provides immediate and ongoing support to the Special Forces community and their families. $1 from each ticket sold for the Sturgill Simpson: A Good Look'n Tour will also be donated to benefit the Special Forces Foundation.
Simpson's live performances and album have been met with fan and critical praise alike:
"A PROUDLY REBELLIOUS RECORD ." – Los Angeles Times
"Sound and Fury begins much in the same way as Simpson's recent live set: with AN EXPLORATORY PSYCH-BLUES JAM …As a guitarist, Simpson is uninterested in conventional guitar god shredding; his playing is CURIOUS, FLUID AND FULL OF WONDER." – Rolling Stone
"…he can glide between synth-rock, glam, dancefloor-fillers; songwriting is king in his world. It doesn't matter if he's playing a dreamy campfire song or a two-minute instrumental stomper. Simpson is the one dictating his sound…" – Pitchfork

"Anyone who says guitar music is dead hasn't listened to the new Sturgill Simpson record."
– Entertainment Weekly
"Sound & Fury is the best case for musicians using Netflix in wild ways…..THE YEAR'S MOST HYPNOTIZING LONGFORM MUSIC VIDEO."
– Indiewire
"The Sound & Fury closer is the BEST THING SIMPSON HAS EVER DONE ...It's hard to imagine any other rock 'n' roll show achieving anything like the same visceral power."
– Billboard
"POWERHOUSE PERFORMANCE ... Simpson was here, in a cozy punk club, seeking a real connection, making a real change in the world." – The Washington Post
Looking for the hottest spot in Downtown Nashville to host a private event? You'll find it at the Patron Platinum Club. Check out the luxurious setting with fresh finishes and fine dining, including:
Sleek modern furniture and Chef's tables, which complement the updated menu by Chef Dario Olivera.
An HD projector and 120-inch screen.
A prime choice for music industry events, social parties, rehearsal dinners, wedding receptions and numerous corporate functions
Located on 5th Avenue near Broadway, with a private entrance in the Bridgestone Arena.
Purchase dinner for this event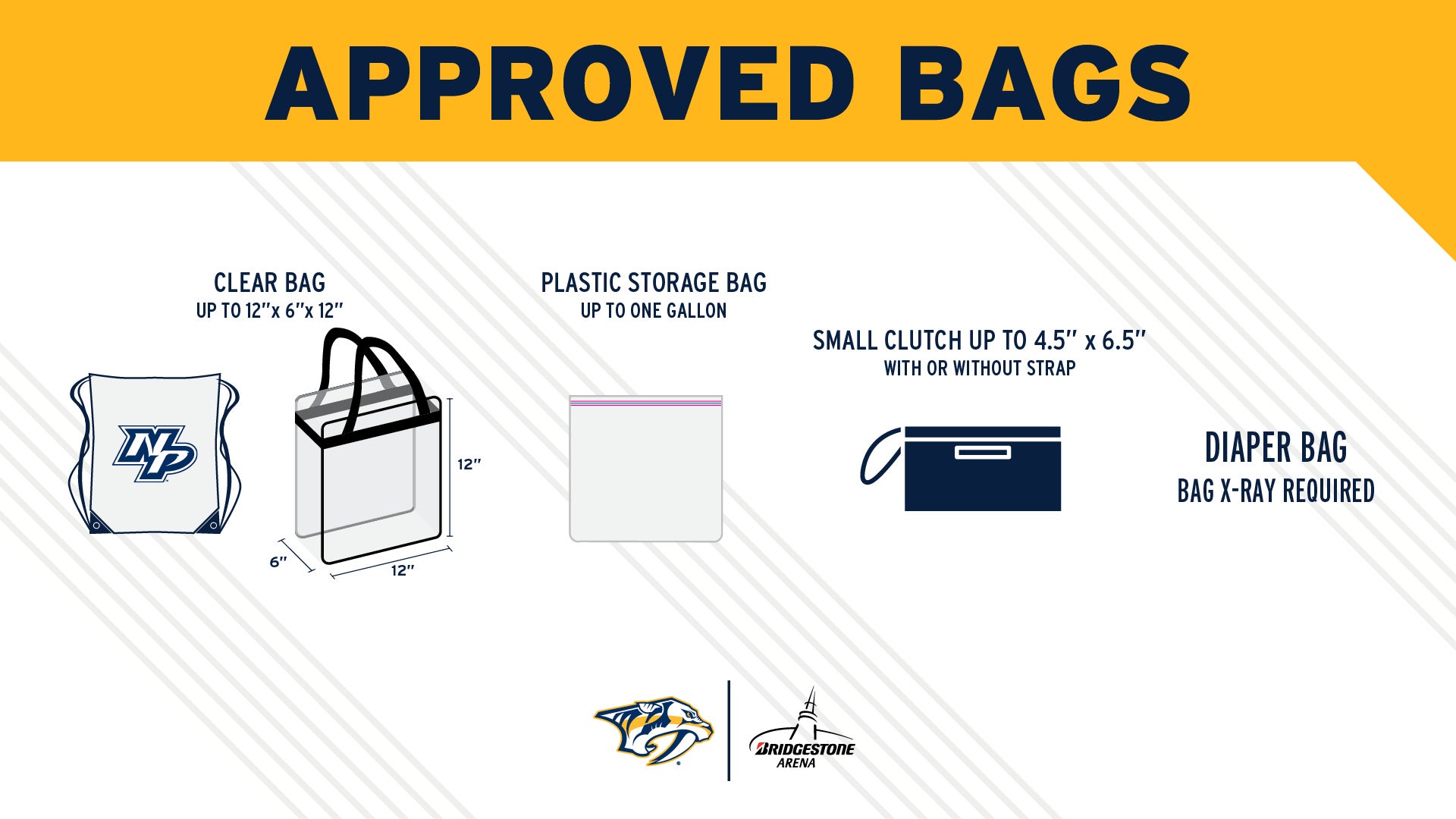 The fastest way to enter Bridgestone Arena is to not bring a bag at all. Clear or no bags grant guests access to our Express Lanes. Bags that are made of solid material that fit within the 12-inch-by-12-inch-by-6-inch size requirement will be placed through an X-ray scanner upon entry. Bags larger than the 12-inch-by-12-inch-by-6-inch dimensions, including duffel bags, cooler bags, backpacks and rolling luggage, will continue to be prohibited inside of Bridgestone Arena. All clear bags must be completely clear and may not have any color tinting, printed designs or panels of fabric. Diaper bags that fit within the guidelines of the approved bags will be permitted but must go through bag X-ray machine.