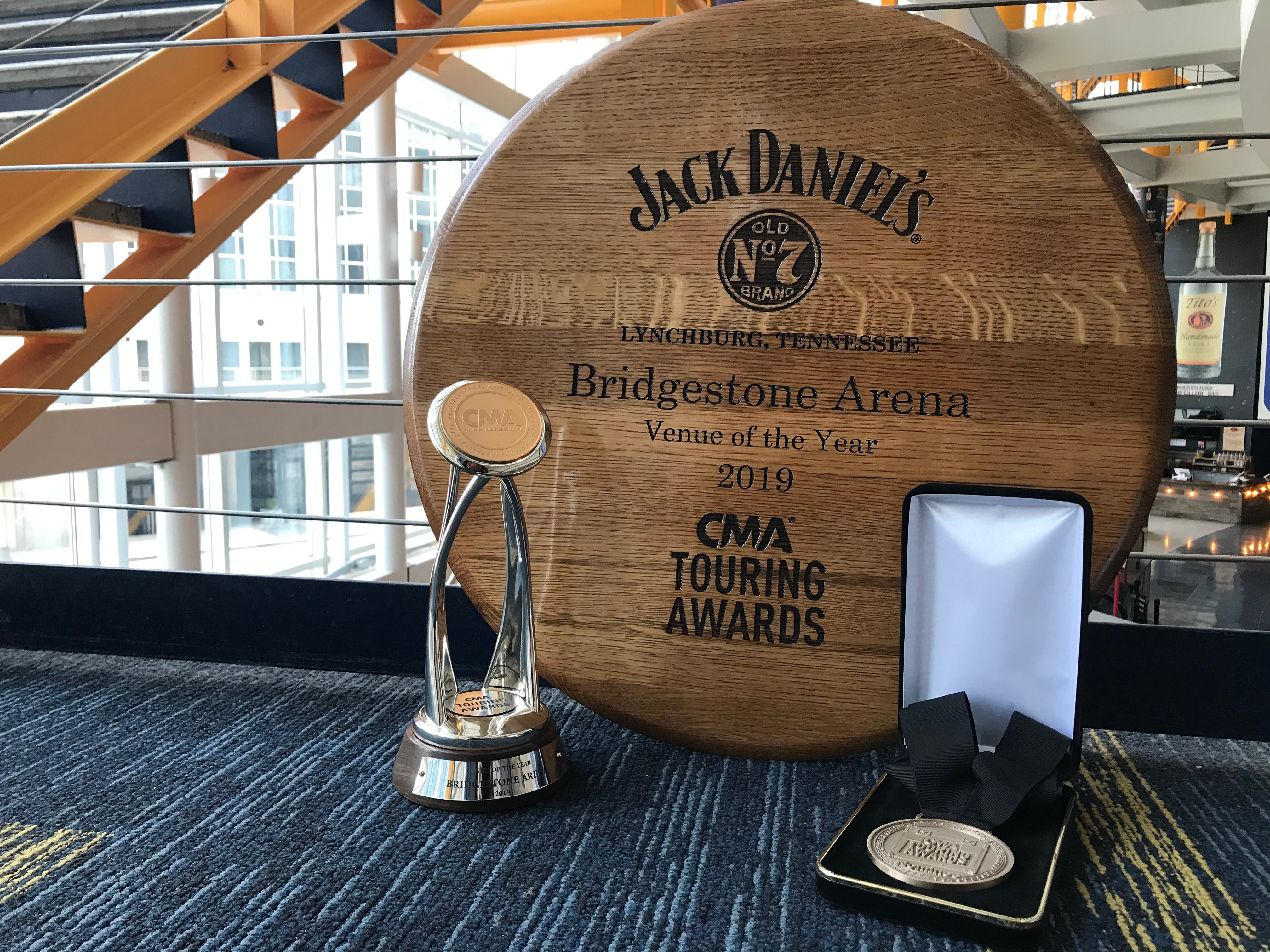 Bridgestone Arena Named 2019 Venue of the Year by Country Music Association
The Country Music Association (CMA) announced Tuesday that Bridgestone Arena, home of the National Hockey League's Nashville Predators, has been named Venue of the Year for 2019. This is the second win for the building in the category, with the first awarded in 2017.
"It's an honor to receive CMA's Venue of the Year award for 2019. Our consistent recognition as a top venue in the United States would not be possible without the countless country music fans who attend our events and our outstanding staff who work tirelessly from on sale to load out," said Nashville Predators and Bridgestone Arena Senior Vice President of Entertainment and Marketing David Kells. "We also owe our thanks to the agents, promoters, mangers and artists of the country touring industry who trust us with their shows each year. With their continued support, we look forward to maintaining the highest standard of entertainment in Music City."
Following a summer highlighted by more than $8 million in renovations, Bridgestone Arena ranked sixth in the United States and 13th in the world for concert ticket sales, according to Pollstar's 2019 Year-End Ticket Sales report. Pollstar announced Bridgestone Arena ticket sales as 740,975 inclusive of solely show and concert tickets, from 61 performances to 40 sold-out shows. Of those sold-out shows, one of the most memorable was the star-studded 53rd Annual CMA Awards, which marked the 14th occasion that the event took place at Bridgestone Arena.
The CMA Awards nominees and winners are determined by the more than 7,400 industry professional members of the Country Music Association, which when established in 1958, became the first trade organization formed to promote an individual genre of music. The first CMA Awards Banquet and Show was held in 1967. The following year, the CMA Awards was broadcast on NBC Television for the first time – making it the longest running, annual music awards program on network television.
2019 CMA Venue of the Year
• Ascend Amphitheater – Nashville, Tenn.
• Bank of New Hampshire Pavilion – Gilford, N.H.
• Bridgestone Arena – Nashville, Tenn.
• Joe's Bar – Chicago, Ill.
• Red Rocks Amphitheatre – Morrison, Colo.