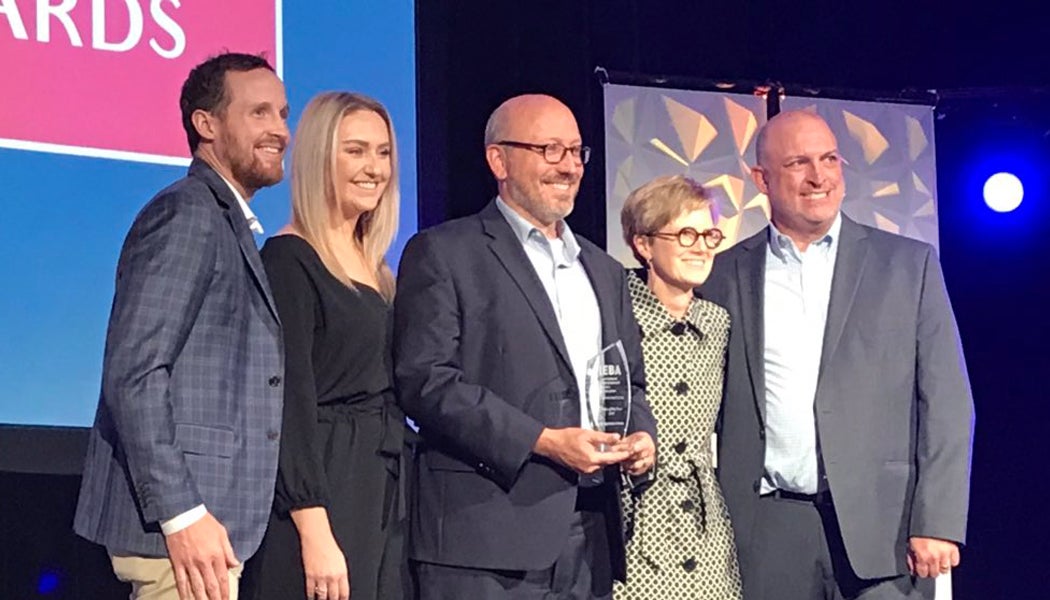 BRIDGESTONE ARENA NAMED VENUE OF THE YEAR BY INTERNATIONAL ENTERTAINMENT BUYERS ASSOCIATION FOR FIFTH TIME
The International Entertainment Buyers Association (IEBA) announced Tuesday that Bridgestone Arena has been named Venue of the Year for 2019. It also announced that Bridgestone Arena Senior Vice President of Entertainment & Marketing David Kells was named Venue Executive of the Year.
In the Venue of the Year category, 2019 marks the fifth time that Bridgestone Arena has earned top honors from IEBA (2008, 2010, 2015, 2017, 2019). For Kells, this is his third IEBA Venue Executive of the Year win, with the other two being awarded in 2014 and 2016.
"As we continue our efforts to make Bridgestone Arena the No. 1 sports and entertainment venue in the United States, we are honored to receive IEBA's Venue of the Year award, and believe that it is a true testament not only to our organization's tremendous growth over the past years, but also the growth of the entertainment industry throughout Nashville and the incredible passion of all of our fans that have propelled us to this incredible honor," said Predators President & CEO Sean Henry. "With tireless effort and creativity from our entire staff, and especially from the culture created by our own amazing executive David Kells, the 2019 IEBA Venue Executive of the Year, Bridgestone Arena and the city of Nashville have flourished and become the premier destination for the biggest tours, events and shows. We are thankful for IEBA's recognition and to the fans, artists, managers, agents and promoters who choose to visit our venue."
The IEBA is the leading non-profit trade organization for live entertainment industry professionals, and works to help members improve relationships and increase revenue through offering its members networking and education opportunities. The Association held its 49th annual conference at the J.W. Marriott Nashville this week and hosted the Honors and Awards Ceremony on the evening of Oct. 29.
2019 IEBA Venue of the Year
Bridgestone Arena – Nashville, TN
Fiserv Forum – Milwaukee, WI
Madison Square Garden – New York, NY
STAPLES Center – Los Angeles, CA
T-Mobile Arena – Las Vegas, NV
Tacoma Dome – Tacoma, WA
Talking Stick Resort Arena – Phoenix, AZ
United Center – Chicago, IL
2019 IEBA Venue Executive of the Year
Zane Collings – SMG Jacksonville
Becky Colwell – The Greek Theatre
Laurie Jacoby – MSG Entertainment
David Kells – Bridgestone Arena
Geni Lincoln – The Forum
Kristin Ropp – U.S. Bank Arena
Sean Saadeh – Prudential Center
Casey Sparks – BOK Center