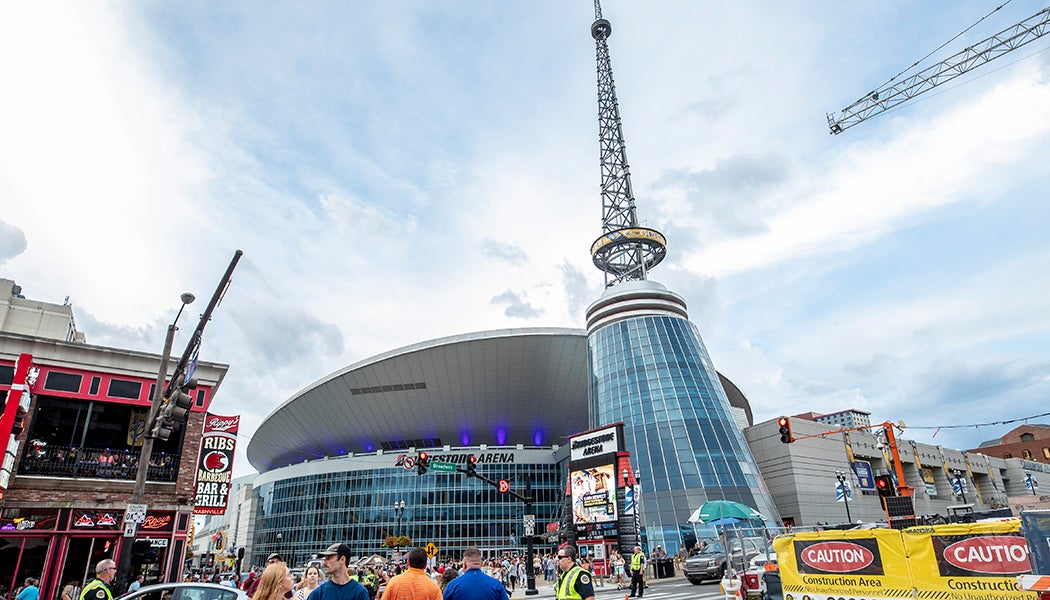 BRIDGESTONE ARENA RANKS SIXTH IN U.S., 14TH IN WORLD TICKET SALES IN POLLSTAR'S 2019 THIRD QUARTER REPORT
Bridgestone Arena ranks sixth in the United States and 14th in the world for concert ticket sales, according to international trade publication Pollstar's Third Quarter Ticket Sales report. Pollstar announced Bridgestone Arena ticket sales as 526,112, inclusive solely of show and concert tickets – more than 140,000 above the 2018 third quarter report. When including the SEC Men's Basketball Tournament and Nashville Predators home hockey games, Bridgestone Arena has hosted more than 1 million people in the building year to date.
a name="_Hlk20485221">"We would like to thank all the loyal patrons and citizens of Smashville who continue to come see world-class entertainment at Bridgestone Arena," Nashville Predators and Bridgestone Arena Senior Vice President of Entertainment and Marketing David Kells said. "With all your support, along that from the artists, managers and agents, make a night on Lower Broadway and special stop on any tour."
b>Pollstar's Top-10 U.S. Venues (Show & Concert Ticket Sales):
Madison Square Garden (New York, N.Y.)
Forum (Inglewood, Calif.)
Little Caesars Arena (Detroit, Mich.)
Wells-Fargo Arena (Philadelphia, Pa.)
Allstate Arena (Rosemont, Ill.)
Bridgestone Arena (SMASHVILLE, TN)
Mohegan Sun Arena (Uncasville, Conn.)
PPG Paints Arena (Pittsburgh, Pa.)
Barclays Arena (Brooklyn, N.Y.)
State Farm Arena (Atlanta, Ga.)
span style="text-autospace:none">Serving as the home for numerous national and international events, Bridgestone Arena has the distinction of being one of the busiest venues in the United States over the past decade and a half. It is up for the 2019 IEBA Venue of the Year – an award it has won four times in the last 11 years – in addition to two Pollstar Arena of the Year Awards since 2014 and dozens of other honors.