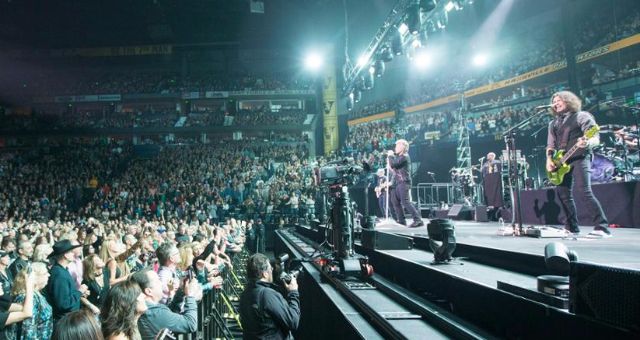 Bridgestone Arena Sets Concert Attendance Record
by Thomas Willis @TomAWillis / Digital Manager & Producer
Bridgestone Arena set a concert attendance record with 18,514 present for Bon Jovi's "This House Is Not For Sale" tour stop on Saturday night.
The new mark bested the previous record set approximately two years ago with 18,411 at an Eric Church show on Jan. 10, 2015. Bridgestone Arena, which will also host nine Nashville Predators games and four other concerts during the month of February, is on pace for a historic calendar year for attendance and number of shows.
"Saturday night was another example of the great support we get from fans in Smashville," Bridgestone Arena Senior Vice President of Booking David Kells said. "After 20 years of operation it's awesome to see artists still setting new records at Bridgestone Arena. From 'This House Is Not For Sale' to 'Livin on a Prayer' it was an amazing night of hits. Thank you to Bon Jovi, Live Nation and the fans for an enormous Saturday night on Broadway."
Last month, Bridgestone Arena ranked fifth in the U.S. and 16th in the world in Pollstar's Year-End Ticket Sales report.