2021 SEC Men's Basketball Tournament
2021 SEC Men's Basketball Tournament
Mar
10
-
14
, 2021
2021 SEC Men's Basketball Tournament
Date

Mar

10

-

14

, 2021

Doors Open

One Hour Prior to Game Time
Showings
Mar

13

/ Saturday

TBA

Mar

14

/ Sunday

TBA
Event Info
The Southeastern Conference Men's Basketball Tournament returns to Bridgestone Arena in Nashville in 2021 for the tenth time since 2001. It was announced in November 2018 that the SEC extended its agreement with the Nashville Sports Council that could make Music City the home of the SEC Men's Basketball Tournament through 2035. Under the terms of the new agreement, the tournament will be played in Nashville through 2030, with the exception of 2022, with an option to extend the agreement through 2035. The winner of the 13-game tournament receives the SEC's automatic bid.
The event has helped set the stage for SEC teams in the NCAA Tournament, as 26 of the tournament champions since the tournament resumed in 1979 have advanced to at least the Sweet 16. Three of the last 13 SEC Tournament champions have gone on to win the national championship. Since the renewal in 1979, the SEC Tournament Champion has failed to win at least one NCAA Tournament game only four times.
At this point, the SEC has yet to announce its fan attendance policy for its 2021 conference tournament. To view the health and safety guidelines for Bridgestone Arena visit our SMASHVILLE SAFE page.
GAME SCHEDULE
Watch the games on SEC Network and ESPN - live streaming from Music City.
FIRST ROUND | Wednesday, March 10
Game 1: Seed #12 vs. Seed #13 (SEC Network)

SECOND ROUND | Thursday, March 11
Game 2: Seed #8 vs. Seed #9 (SEC Network)
Game 3: Seed #5 vs. Game 1 winner (SEC Network)
Game 4: Seed #10 vs. Seed #7 (SEC Network)
Game 5: Seed #11 vs. Seed #6 (SEC Network)

QUARTERFINALS | Friday, March 12
Game 6: Seed #1 vs. Game 2 winner (ESPN)
Game 7: Seed #4 vs. Game 3 winner (ESPN)
Game 8: Seed #4 vs. Game 4 winner (SEC Network)
Game 9: Seed #3 vs. Game 5 winner (SEC Network)

SEMIFINALS | Saturday, March 13
Game 10: Game 6 winner vs. Game 7 winner (ESPN)
Game 11: Game 8 winner vs. Game 9 winner (ESPN)

CHAMPIONSHIP | Sunday, March 14
Game 12: Game 10 winner vs. Game 11 winner (ESPN)
Premium Seating Information
Call (615) 770-7888 or email: [email protected] to receive information on 2021 SEC Premium Seating options.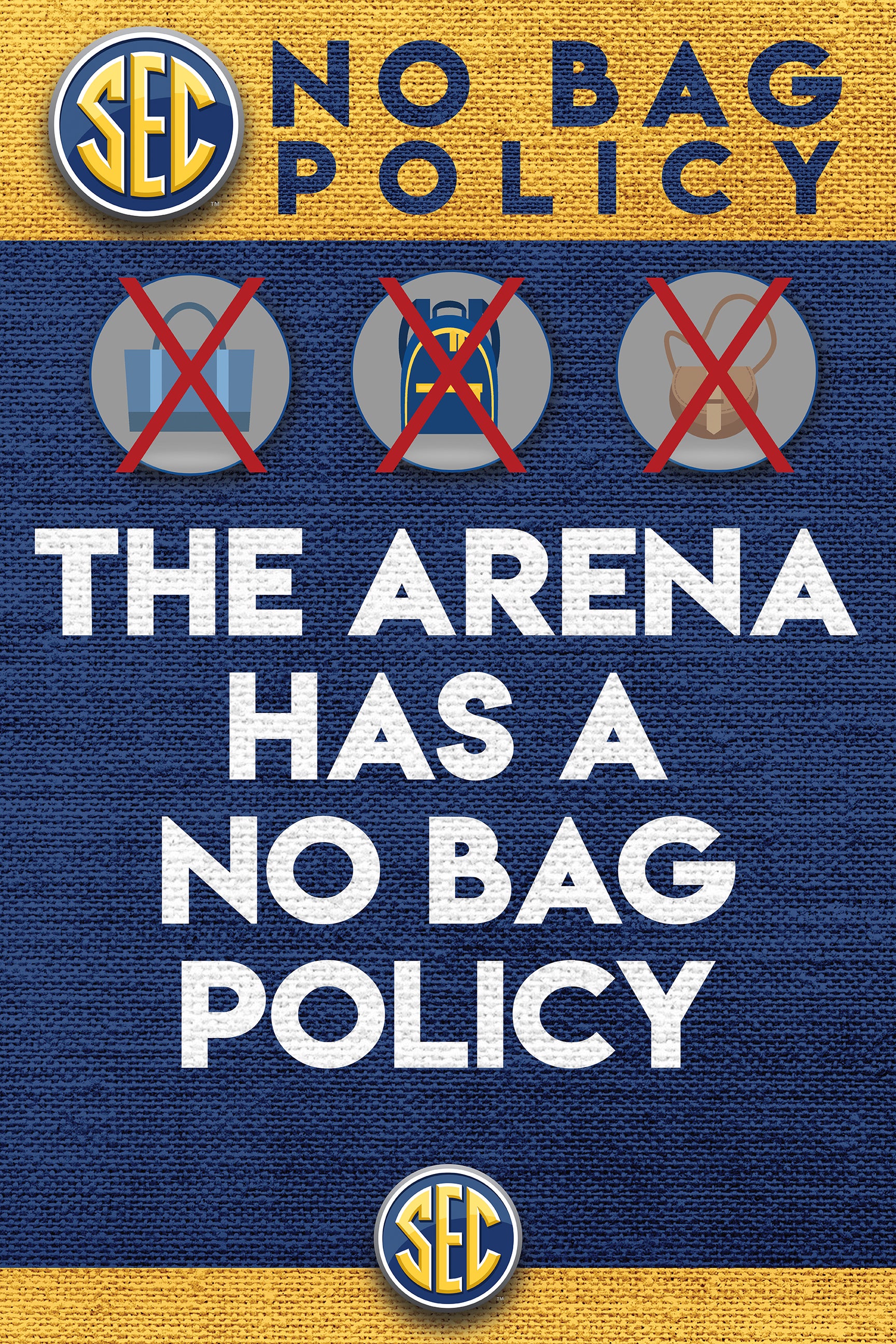 SEC COVID Health & Safety